If you are receiving an 'Uh oh something went wrong' error when a payment is being made, it could indicate an issue with a browser/device or the payment method itself.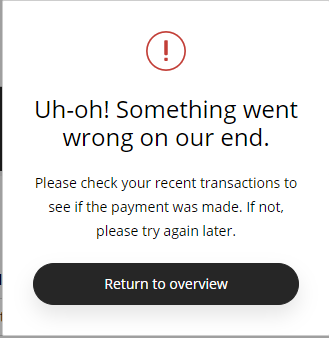 Here are some recommended troubleshooting steps to resolve the issue:
Try a different browser-Edge, Firefox, safari, Google Chrome, etc.
Clear your cache/cookies

Do you have a VPN (virtual private network) if so turn that off

Try using a new device

Try using a different internet network- Avoid using hot spot, turn off

WiFi
If you encounter an issue or have any questions, please contact student support via chat. We are available Monday- Friday 8am- 7pm ET.