Please note depending on your school setup, to get to your Transact portal you may have to login to your school portal first. See example below:


Login to your my.school.edu portal login using your student id and password
Click on "Finances" tab or "payments" tab or you may see a "payment plans" tab just depends on the school. It should then route you to your Transact portal overview page.


Also depending on your school setup you may just need to go directly to the Transact portal URL and log in with the account you created when you enrolled into a payment plan See example below:
Transact Portal URL https://commerce.cashnet.com/myschoolpay

Once you are logged in, your ready for step 2.


Select the Payment Plans tab
If you see "plan consolidation available" that means there has been an update to your plan that needs to be approved by the person who enrolled into the plan.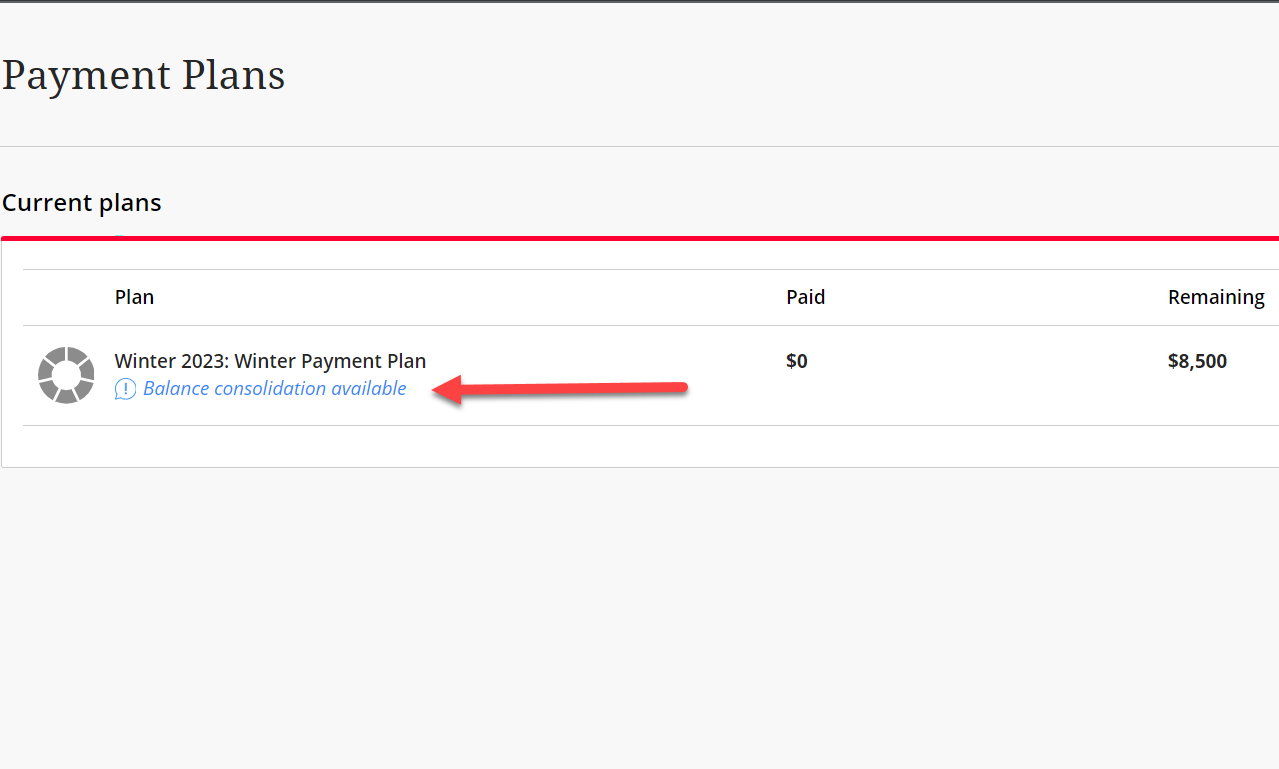 A sidebar will open on the right-hand side that looks like this:



3. Click on 'View consolidation option' and the next screen will look like below:

4. Next you will review the balance consolidation details, scroll down and hit continue.





5. After clicking continue in plan you will then review your updated payment plan agreement.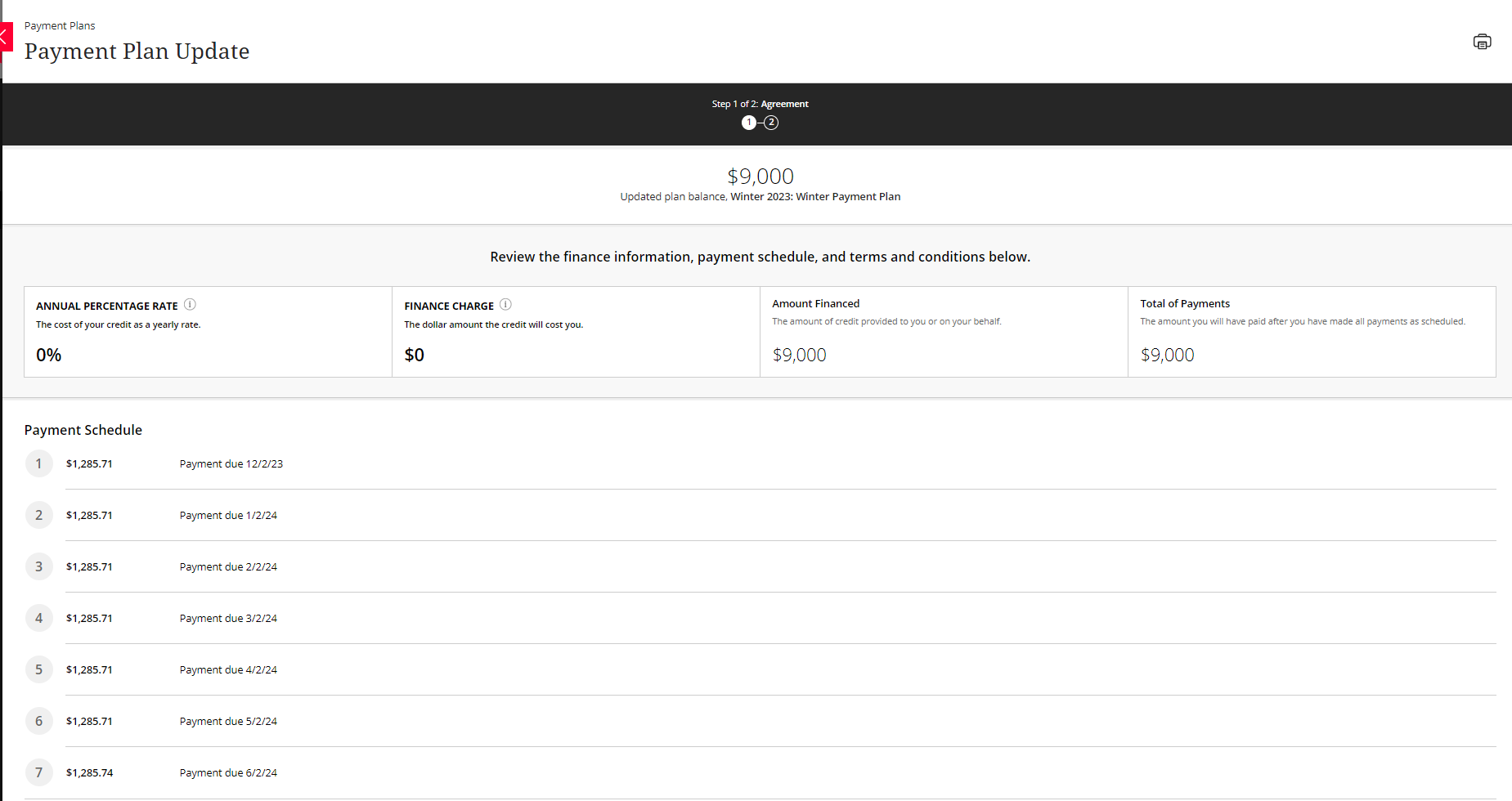 6. After reviewing your updated payment plan agreement, please scroll down to agree to the terms and conditions. Check the box that you agree, and click continue at the bottom right corner.





7. Last Step! Let's make sure we have the your correct email address. Note: You will not have the ability to update your email on this last step. Then you will hit complete update on the bottom right corner.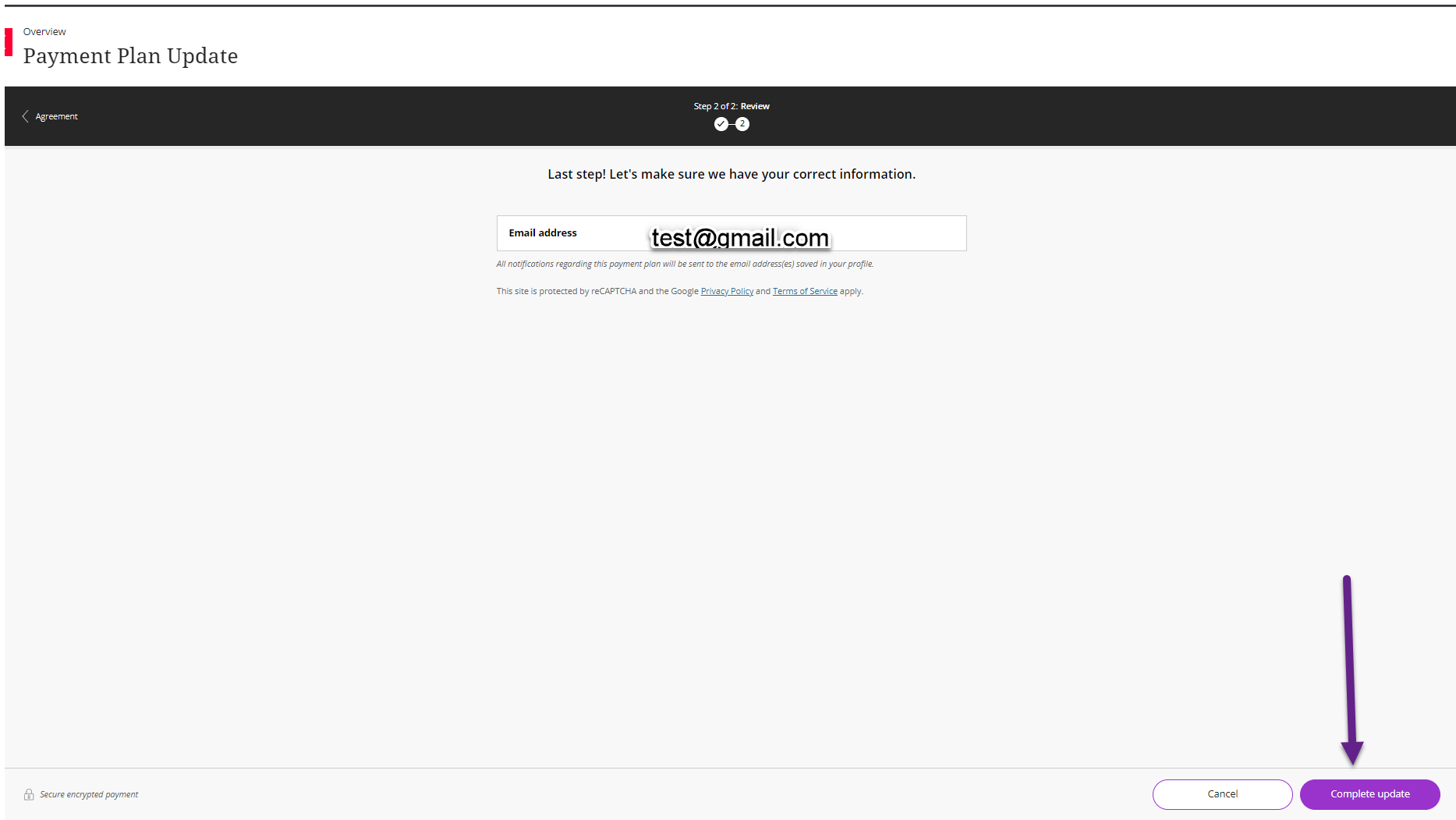 Once you click on complete update, you will be prompt that your payment plan has been successfully updated, YAY!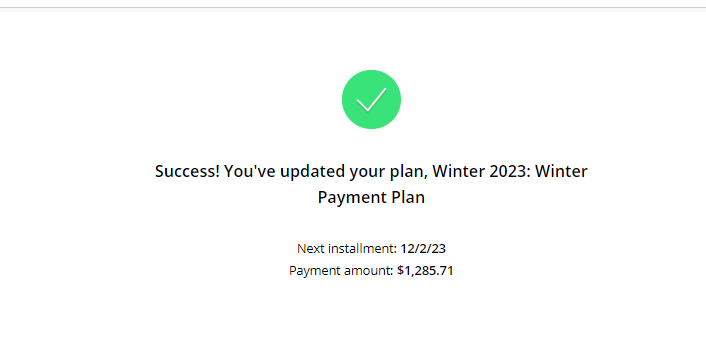 If you encounter an issue or have any questions, please contact student support via chat. We are available Monday- Friday 8am- 7pm ET.