1. On the left side of the page, select Make a payment.



2. Check the item box(ex) of the item(s) you want to pay for. Checkout and follow the steps to complete the payment.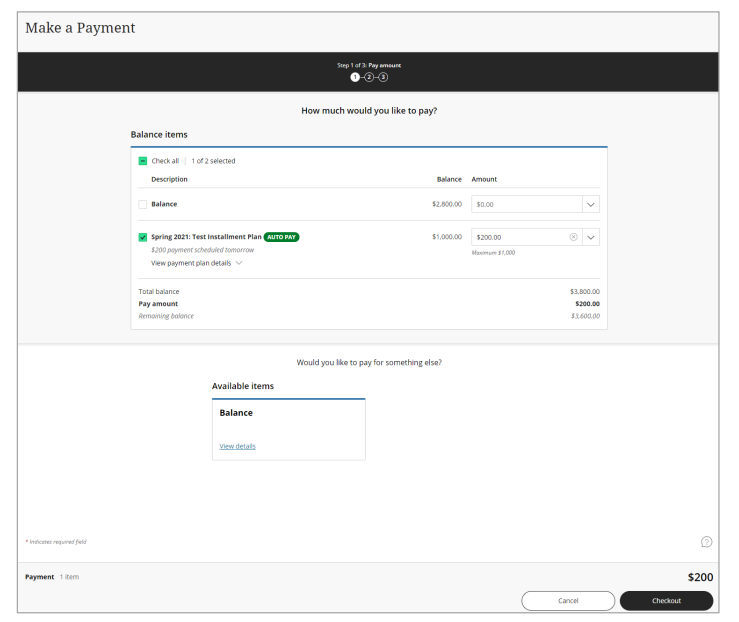 3. You'll be prompted to select a payment method. (Not every payment method is available for every university/college.)


4. Select new 529 savings plan then click on continue on the bottom right corner.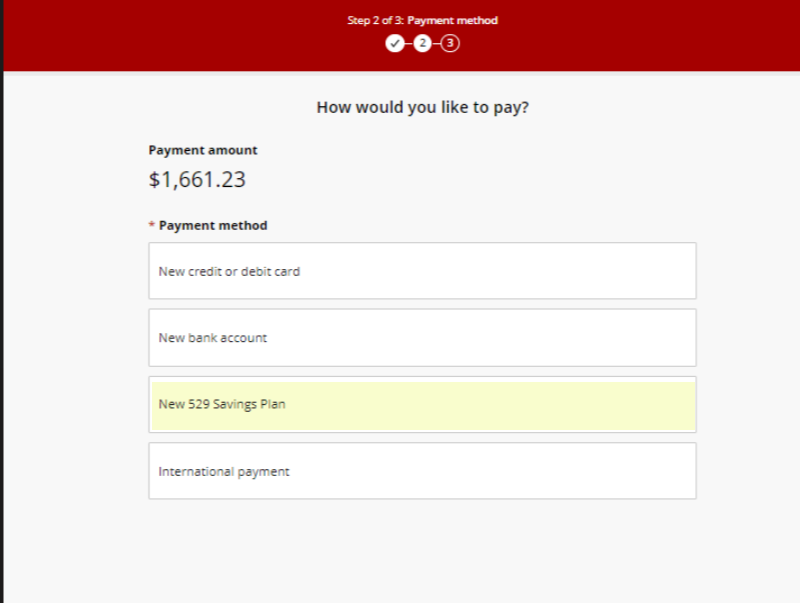 5. From the dropdown menu, select your 529 savings plan.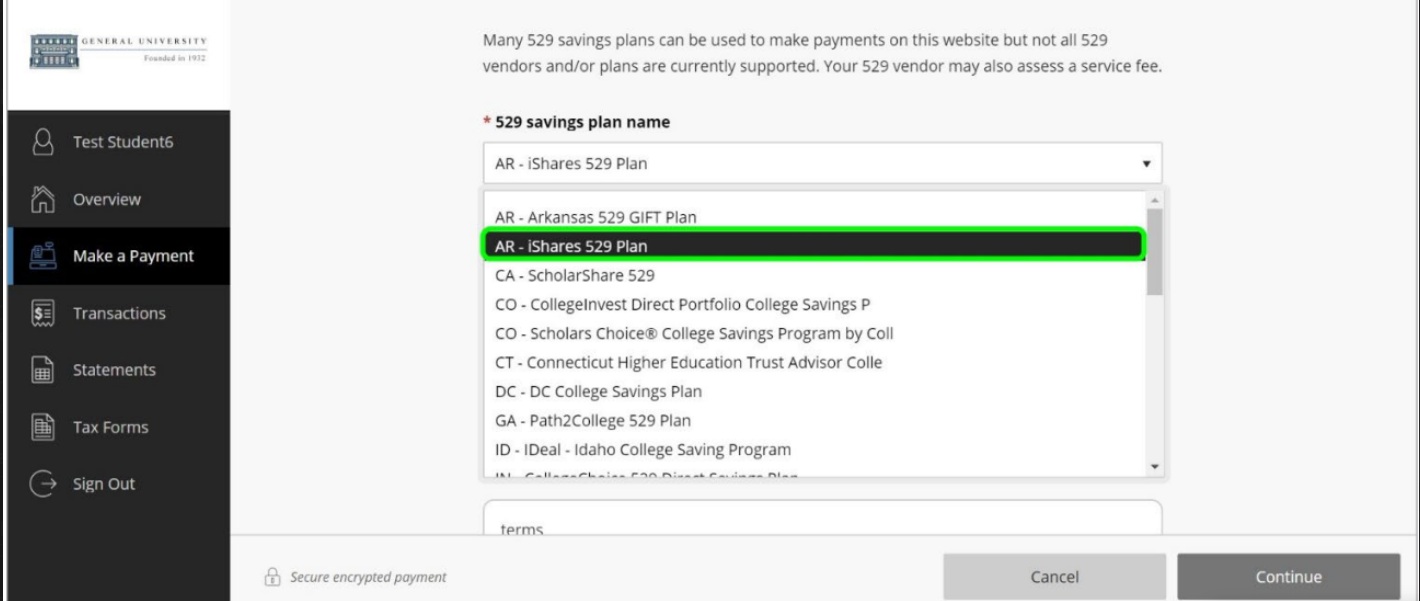 Please see attached list of 529 plans enabled for online payments 529 Savings Plans Providers
If your 529 savings plan does not exist in dropdown list, contact for your Students office to make 529 payment via check or ACH.

6. Provide the 529 account number and agree to the 529 terms.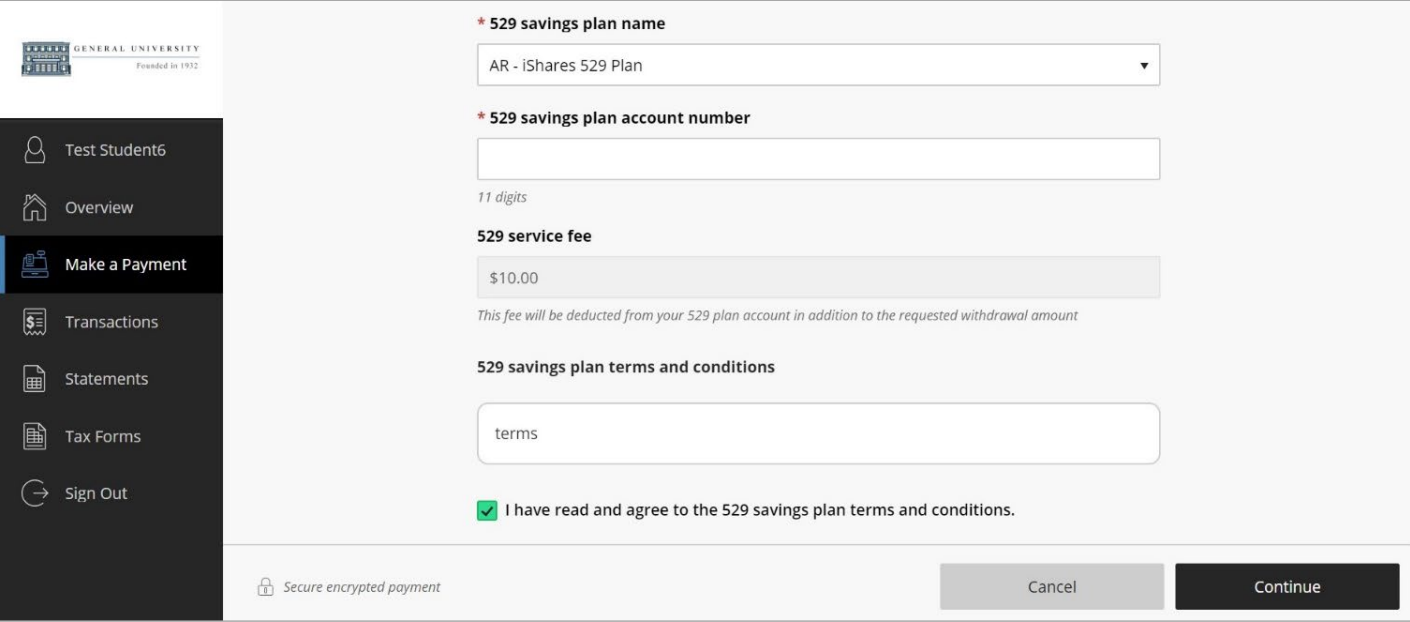 7. In the 529 Savings Plan modal window that loads, enter your username and password, and click Log On.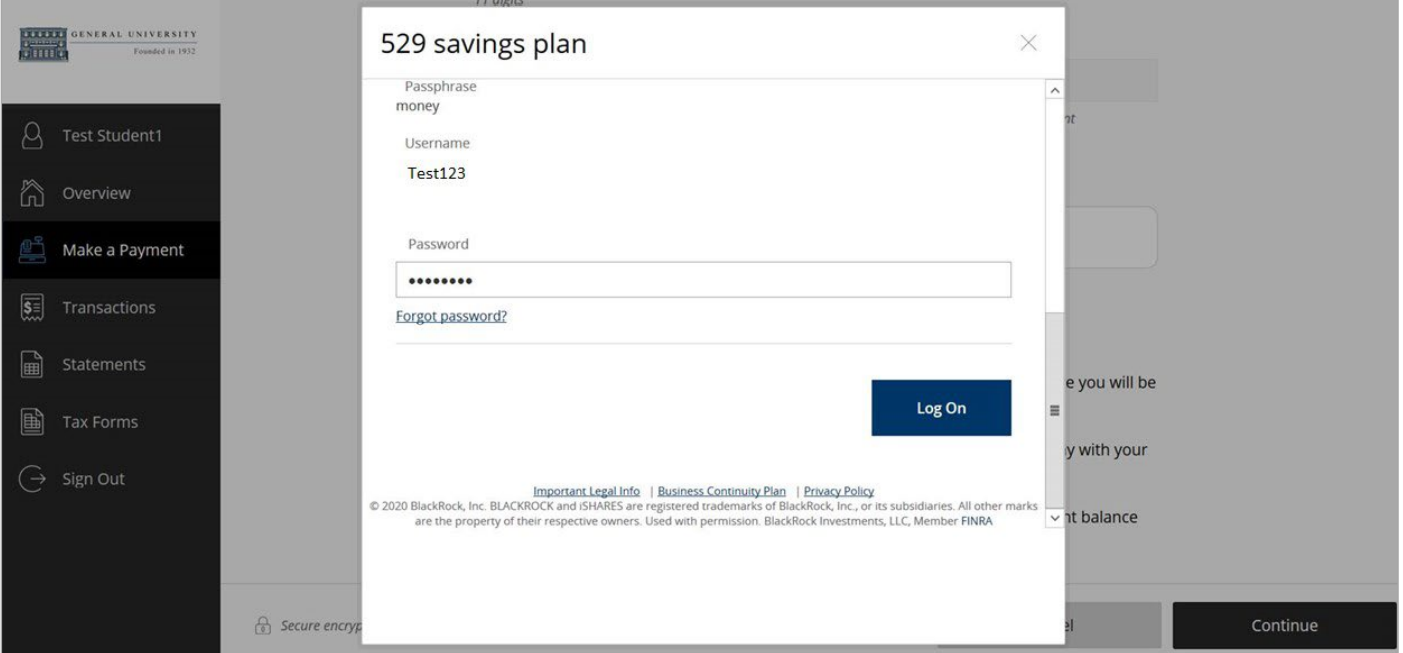 8. Review the amount available in the plan and authorize the payment by clicking I Authorize.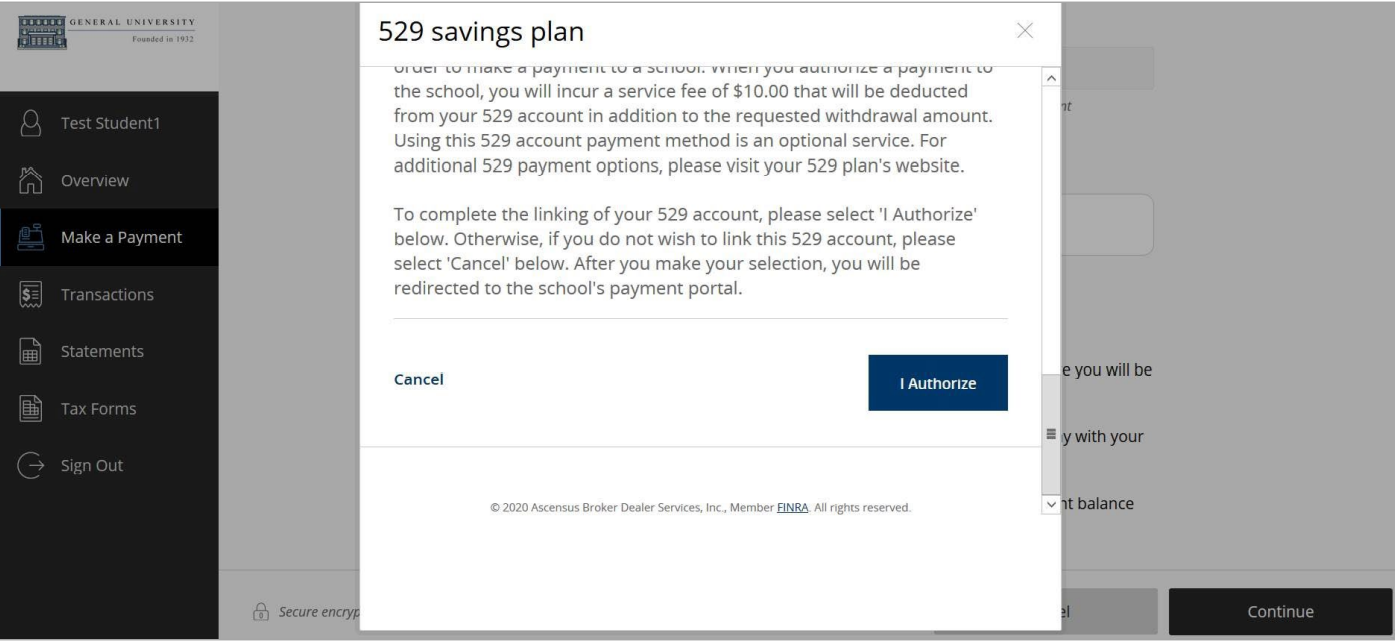 The modal window closes, and Transact Payments displays a message about the service fee.


9. Click Continue to accept the service fee and make the payment.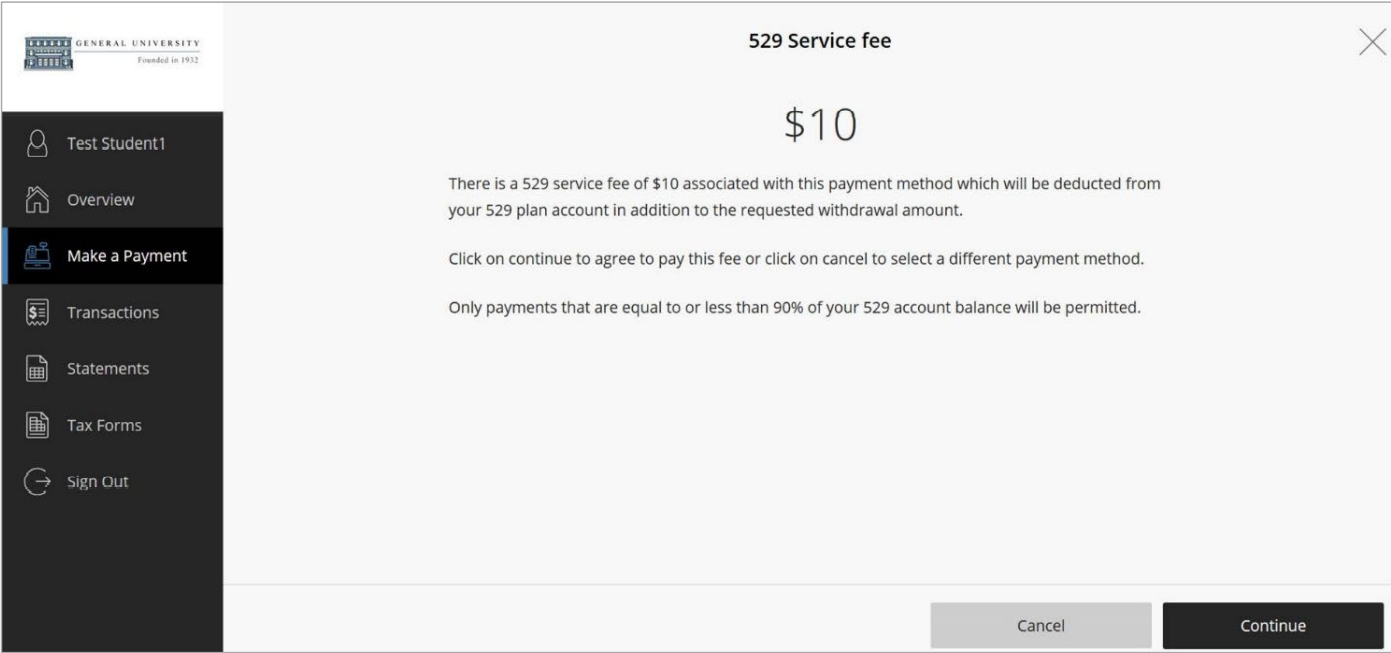 If the payment is authorized, a confirmation message displays, showing your remaining balance.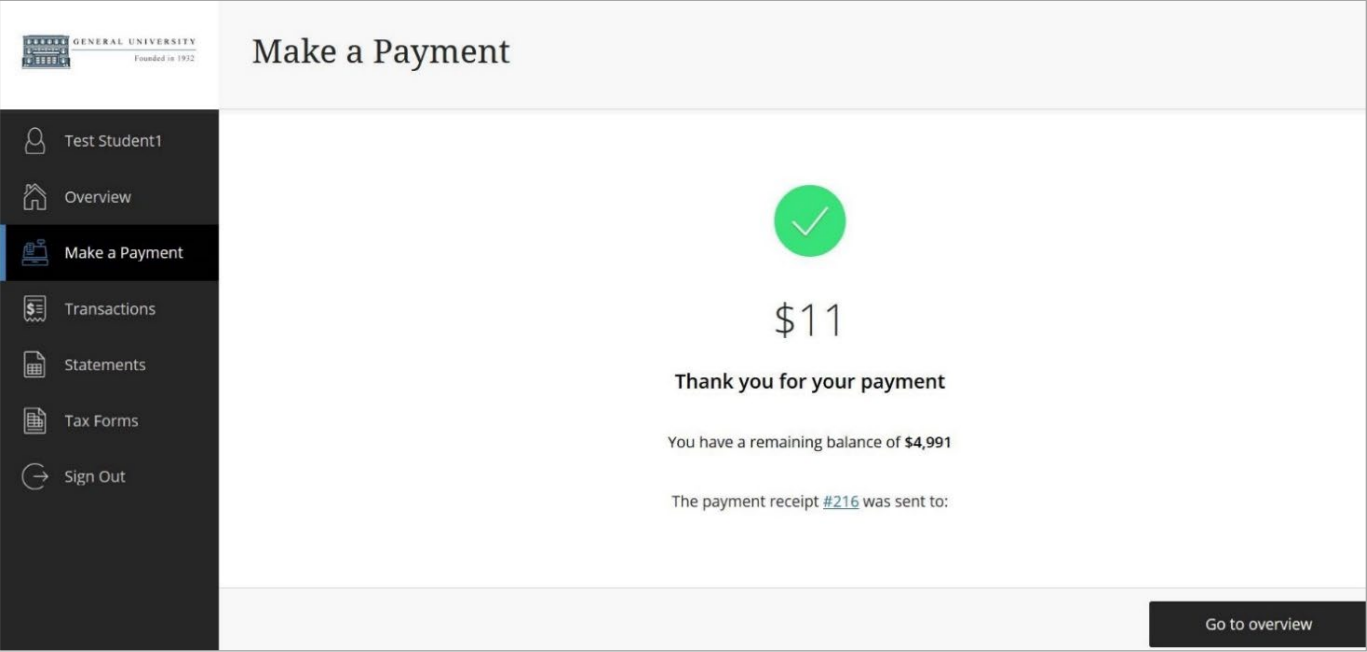 Questions about 529 Savings Plan please visit 529 Savings Plans Providers
If you encounter an issue or have any questions, please contact student support via chat. We are available Monday- Friday 8am- 7pm ET.