Mailed checks are not an accepted payment method through Transact.
The accepted payment methods vary by school and can be found in the Make a Payment tab on the Transact payment portal. For other payment options, you may visit the school's website or contact their Student Accounts office.

Most schools have their payment options listed under "Tuition & Financial Aid" on their website.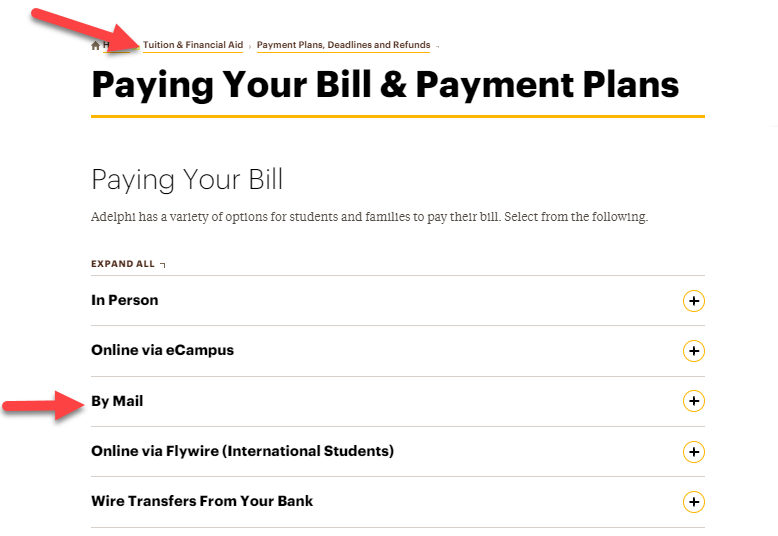 If you encounter an issue or have any questions, please contact student support via chat. We are available Monday- Friday 8am- 7pm ET.